So here I am. I'm back from a short vacation. Just one and a half weeks. Long enough to have this feeling of really having traveled, but probably short enough to pick up the daily routines in no time. Usually I need a full week slow down to idle mode and then a week to start up again. One and a half week does not really cut it then, but it will have to do.
The choice for me was to just step out of the daily routines of practicing and playing live and then step in again, or bring some gear and practice on the road. Actually the only thing you need is anything between a phone and a laptop to be able to sing here and there, but if you also want to practice playing keys and singing there are some choices to make.
This time I chose to bring an iPad, a (Windows) laptop, the Zoom U-24 audio interface and a mini keyboard, the Komplete Kontrol M32. It gave me several options of practicing singing and playing the keyboard. The good thing about the M32 is its build quality and the playability given its limitations.
Is a midi keyboard with 32 mini keys something you can play on? Maybe. I found out that it is just a little too cramped and limited for my songs, but it was close to having a keyboard most of the time. It does fit into a backpack. Maybe it's more suited to just playing around then practicing full songs? Jamming along some new song ideas? I brought it along, so it would have to make do. Your mileage may vary.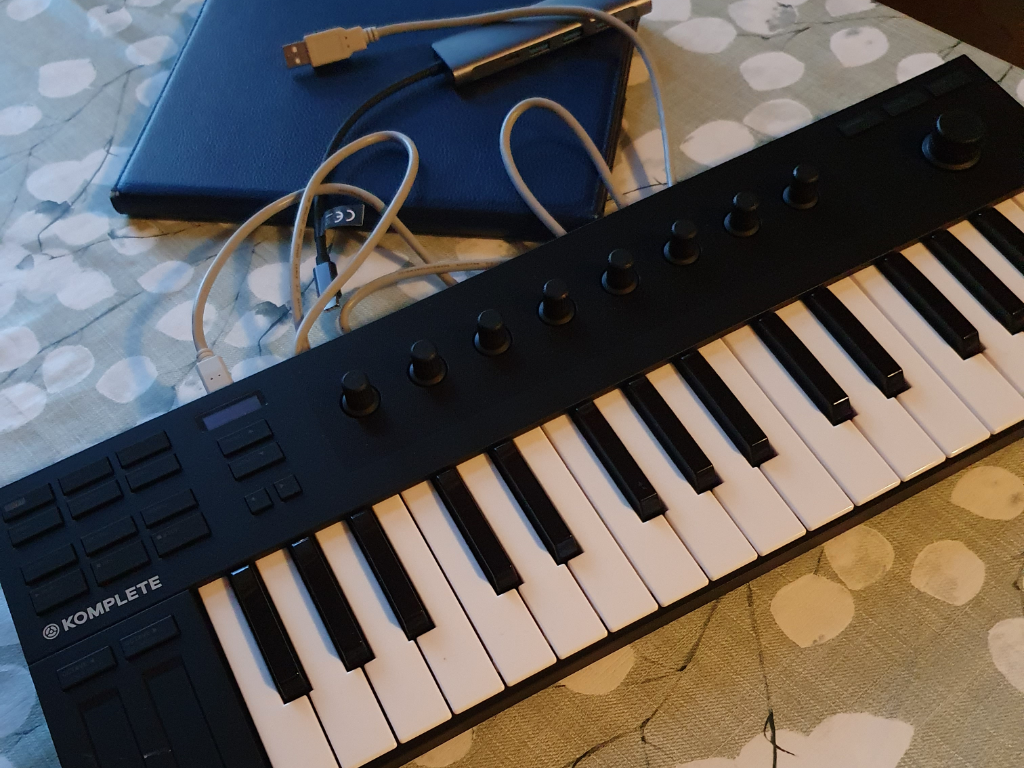 The most lightweight option is the iPad and the M32, but I had to bring a small USB-C hub to connect the two. Once connected and loading up Garageband, I was practicing a few songs in no time. Perfect for a few songs I really wanted to practice on. The iPad speaker audio quality is reasonable.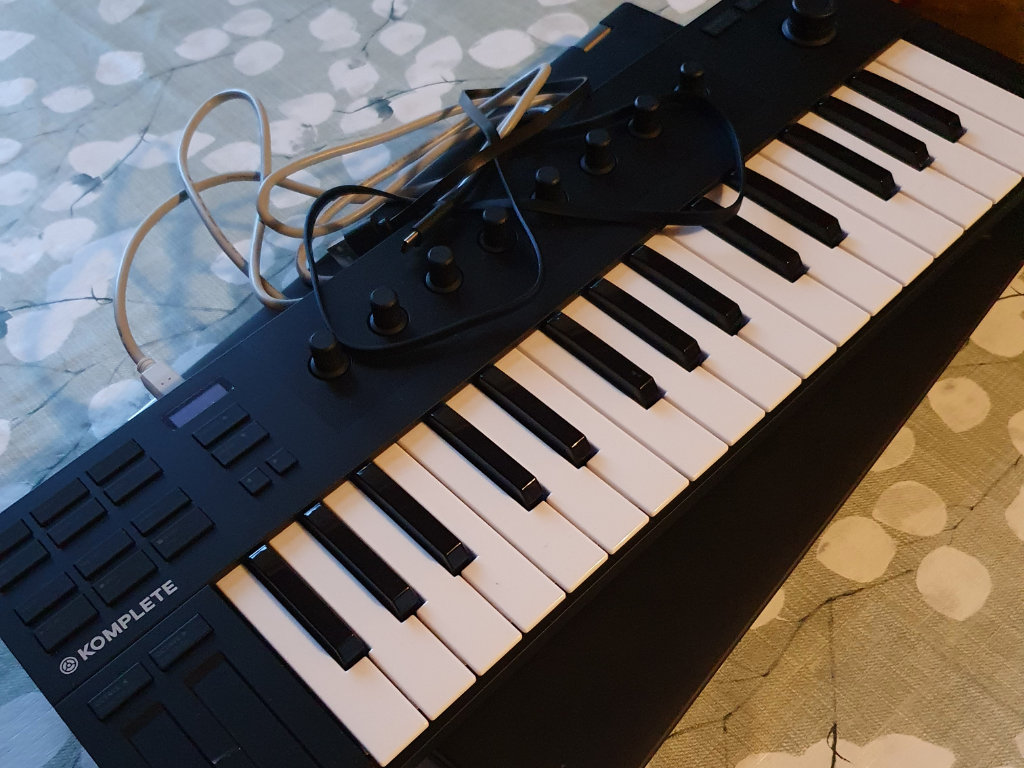 Then there is the option to scale up a little. Bringing the laptop allowed me to load up Ableton Live and the full live sets, or just load a basic setup to play piano sounds with the M32. A Windows laptop however only gives you Windows audio output which is notoriously slow and gives you latency. Unless you load Asio4All drivers of course. I tried it and it worked fine. The laptop speaker audio quality was not very special maybe even a bit too soft.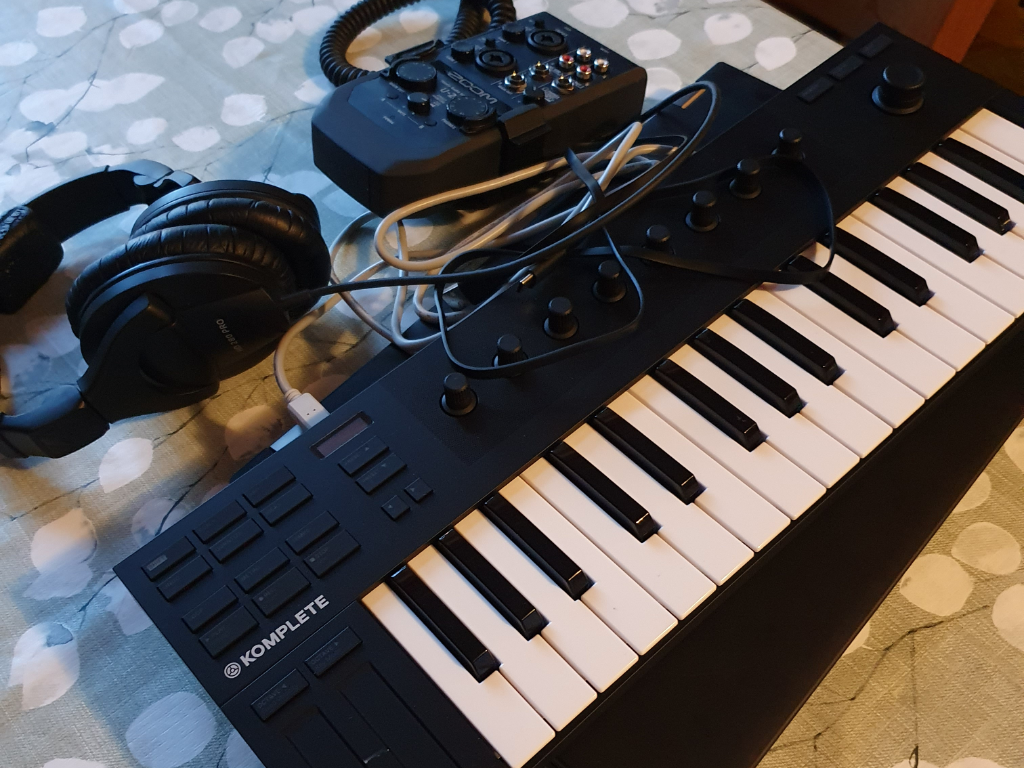 The full scale option was also at my disposal. By connecting the audio interface I had my full live set and low latency audio and I could practice any song just like always. Except of course for being limited to the 32 mini keys. The full set was also great for writing songs, or just some playing around. This time I needed a headset to hear something or portable speakers. The audio quality was outstanding.
All in all the experiment was a success. I have practiced a few songs. My vocal coach assured me that a short vacation is actually good for your voice, so I did not practice every day. I must admit I accepted the risk of using the mini keyboard also because I use a microKorg in my live setup. Mini keys are not a no-go area for me. I hope you can use these experiences to choose your own on-the-road-practice-setup.